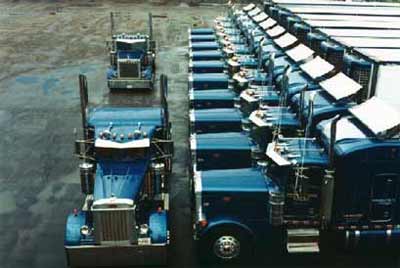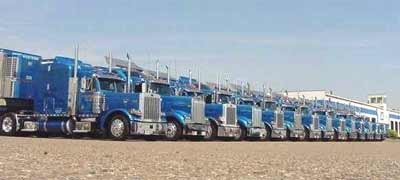 800-922-2289
Refrigerated
Our refrigerated division is comprised of 145+ trucks pulling refrigerated freight across a 48-state region, and is the largest part of the fleet. WDTC has prided itself by supplying its customers with the best service and on-time deliveries, since it's inception in 1977. As a Refrigerated Carrier we work with perishable products that have a limited shelf life and there is no time to loose in transit from the fields, to the production plant, to the shelf where the customer buys it. New technology has actually given us the ability to extend shelf life and that is why Western invests in it so heavily with our modern reefers. First class equipment, safety, sanitary, air ride, proper refrigeration, and driver care are all a necessity. Dispatchers are very thorough with each and every load regardless of how many stops or pickups they have. Load communication is done with driver on the phone personally to ensure their instructions are clear and concise. Call, Confirm, and Communication are the 3 keys points of this business. They are there for you 24/7. We also work with several other truckers of various sizes and can handle any volume you may swing our way by utilizing our partners when needed. Let us do the shopping for you and get all your hauling done in one phone call!
Taking care of our drivers (this is the key) by providing the drivers with the best equipment in the industry we retain and recruit some of the best drivers out there. In turn, our drivers take care of our customers, the loads, and the company as it was their very own. Western is a family business and each driver is spoken to on a personal basis - not through a computer. Each truck is assigned to a driver, no slip seating. Drivers are even allowed to pick options on their new truck when ordering so each truck has its own personality, just like our drivers. This instills pride, performance and professionalism in our drivers and in the service they provide our customers. Our service level is second to none!
Trailers are also important, performance-wise as well as appearance-wise. Performance wise as they are what contains & maintains our customers' products from beginning to end. Appearance wise – cleanliness for hauling food grade materials, driver retention and resale on the back end. Every trailer is washed out prior to loading. All of our reefers are air-ride with deep frozen capacity and equipped with Thermo King units (the best in the industry). They also have data loggers and produce modulation to ensure that our customers' products arrive in the same condition that it was shipped. All of our trailers are under 5 years of age and registered with CARB for CA compliance. Owning and operating an immaculate fleet requires assembling the best team and equipment in the industry. We select the best drivers - the ones with the most experience, professionalism and concern for safety in the business. Need someone who cares about on-time performance??
Give us a call!! 800-922-2289 or 303-292-1626.